Accessories for industrial cooling and temperature control systems
DELTATHERM®- data logger
Secure data recording
Temperature range from 0 °C to +150 °C
Paperless recorder for water temperature control systems – tamper-proof recording of temperature, volume flow and pressure.
With the DELTATHERM® data logger data (3 to 18 measuring inputs are possible internally) can be visualised as measured value curves, as bar graph or alphanumerically in process pictures. Powerful PC programs are available for the evaluation of archived data and the configuration of the DELTATHERM® data logger.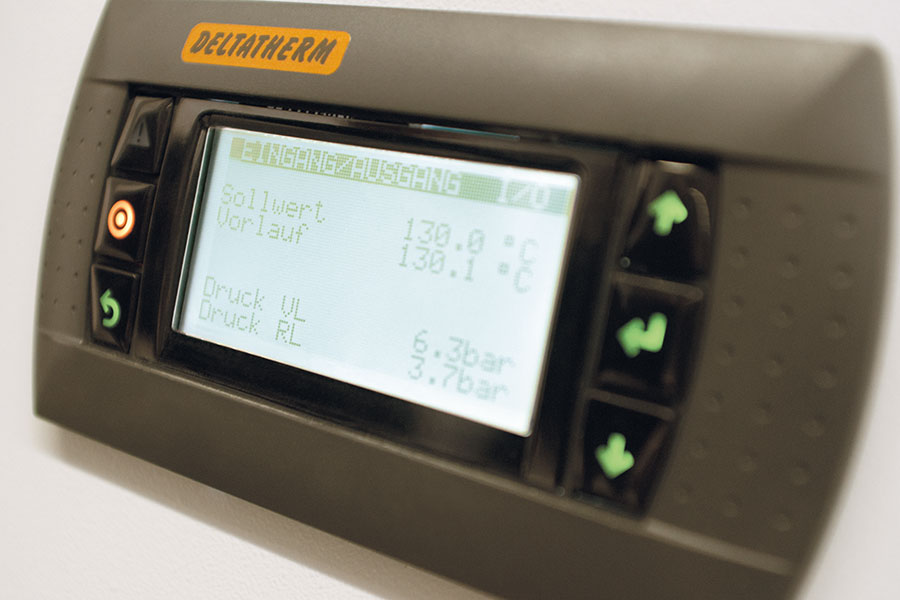 DELTATHERM®- interfaces
Data communication
Interfaces to processing machines of signals and process variables
Digital interfaces: Profibus, CANbus, MODbus, Ethernet, Profinet and others
Analog interfaces: analogue 0 – 10 V, analogue 4 – 20 mA and others
DELTATHERM®- distributor bar
Water distributor
DELTATHERM® offers
different types of distribution bars as a standard
6-way water distributor up to 95 °C with one balancing valve per circuit, gunmetal/brass version
8-way water distributor up to 95 °C with one balancing valve per circuit, made of gunmetal/brass
12-way water distributor up to 95 °C with one balancing valve per circuit, made of gunmetal/brass
6-/8-/12-way water distributor up to 110 °C with one balancing valve per circuit
6-/8-/12-way oil distributor up to 200 °C with one balancing slide for each circuit


Water inlet 1 1/4" IT (for 80 l/min)
6 water outlets with gate valve and balancing valve in 1/2" IT
Balancing valve has a flow indicator (mechanical) and is easy to adjust via a screw
Flow range per circuit 4 – 15 l/min
Pressure max. 10 bar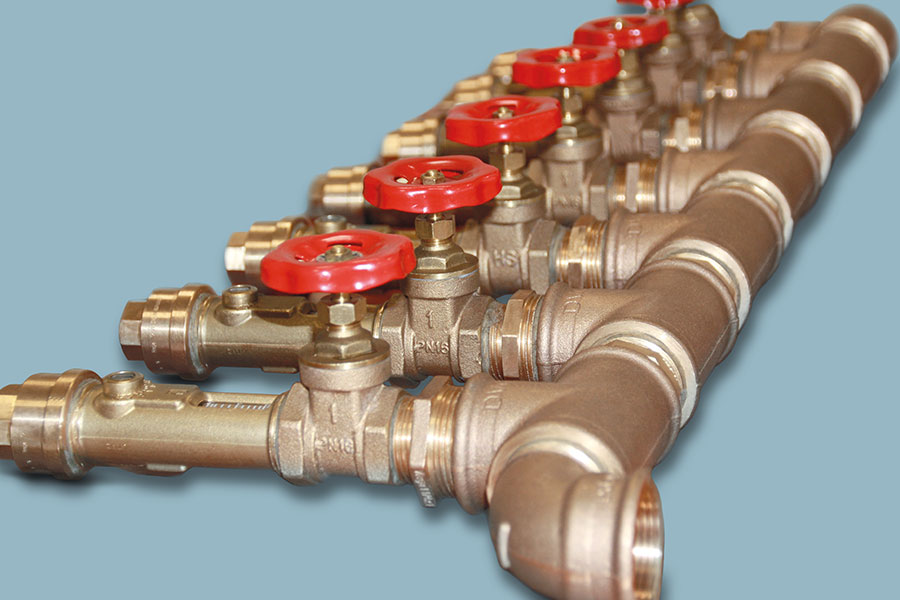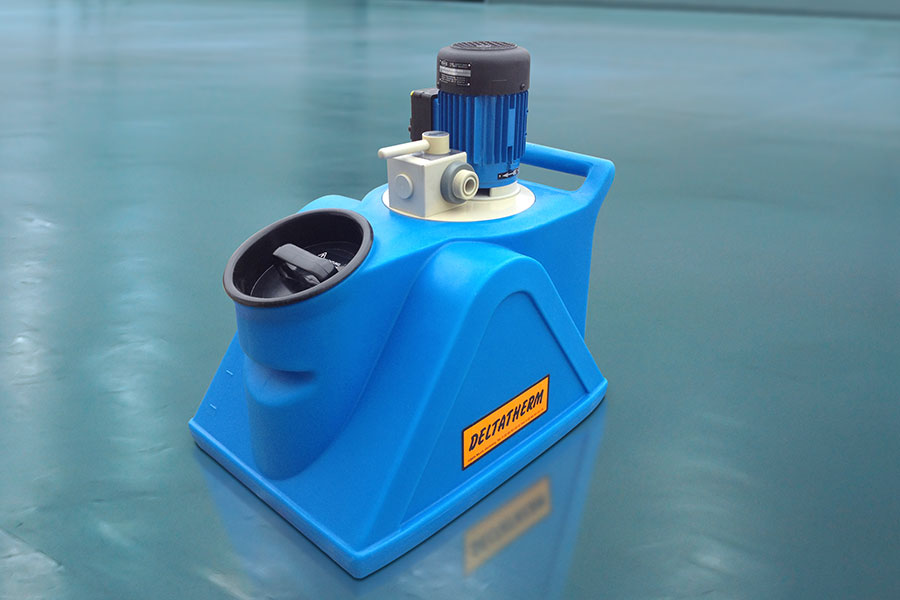 DELTATHERM®-DT-EK-pumps
Cleaning and descaling
Decalcification and cleaning of closed temperature control circuits; designed for operation with diluted citric acid or ascorbic acid
Very suitable for descaling pipes, hot water tanks and heat exchangers
Chemically resistant design for clean, rational working without dismantling system parts