Application-specific cooling
and temperature control solutions
Temperature control is the be-all and end-all
The safety of your production facilities and thus your production process depends to a large extent on how well and reliably your production facilities are temperature-controlled. Equipment failures can have a dramatic impact on productivity.
Needs-based DELTATHERM® cooling systems and temperature control units support the smooth operation of production systems in all industrial sectors. Regardless of the size of your business, chillers and temperature control systems are a primary component of nearly every production flow.
With our many years of experience in the design of cooling systems and temperature control units for temperatures ranging from -80 °C to +300 °C and countless installed systems, we are sure to quickly find the right unit for your application.
The industries presented are a selection of the wide range of applications for our cooling systems and temperature control units.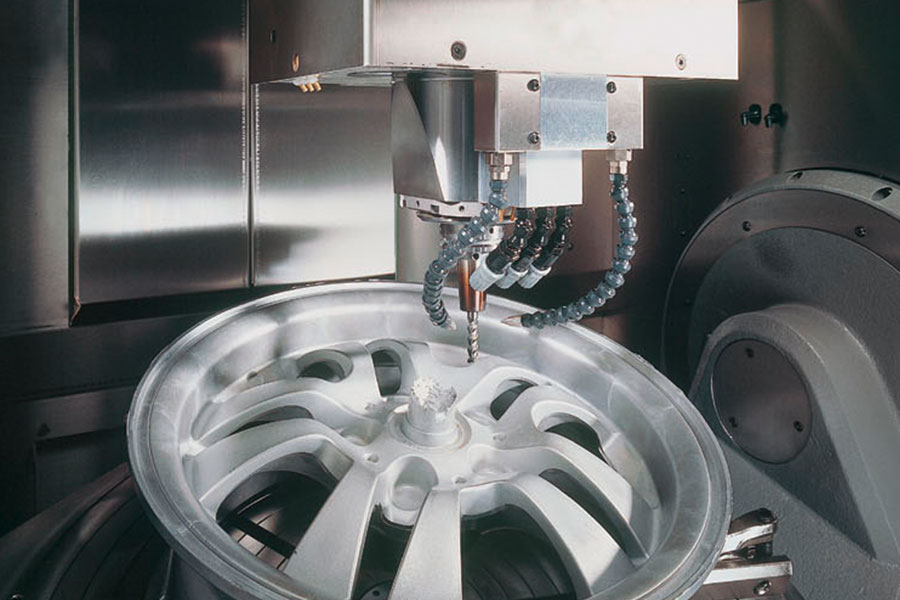 Machine Tools and Mould Making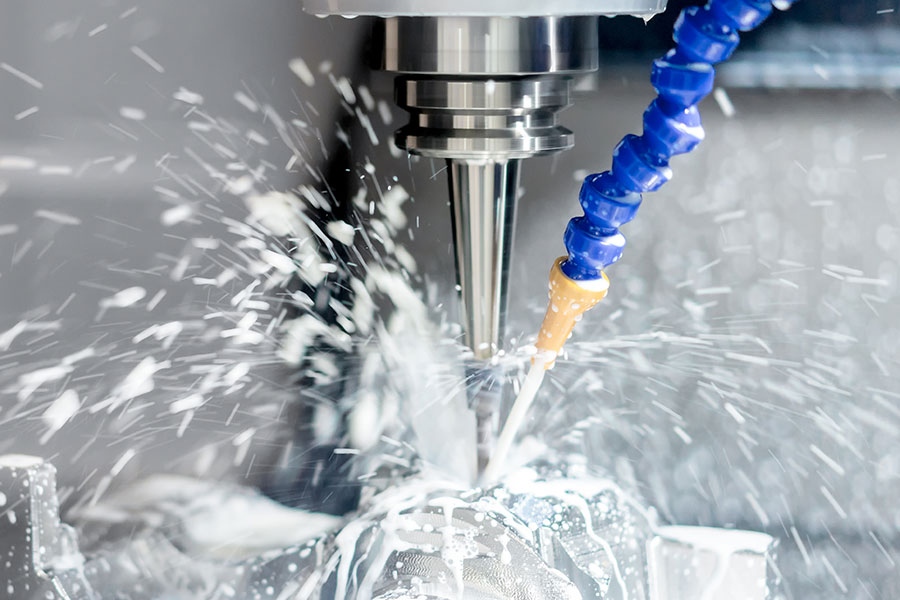 Coolant Filtration – Filtration Technology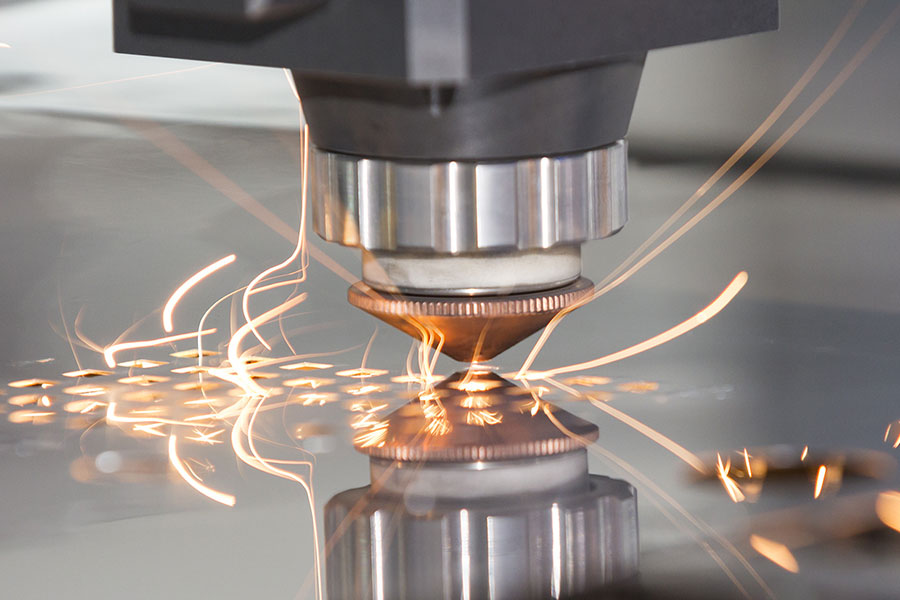 Welding and Cutting Technology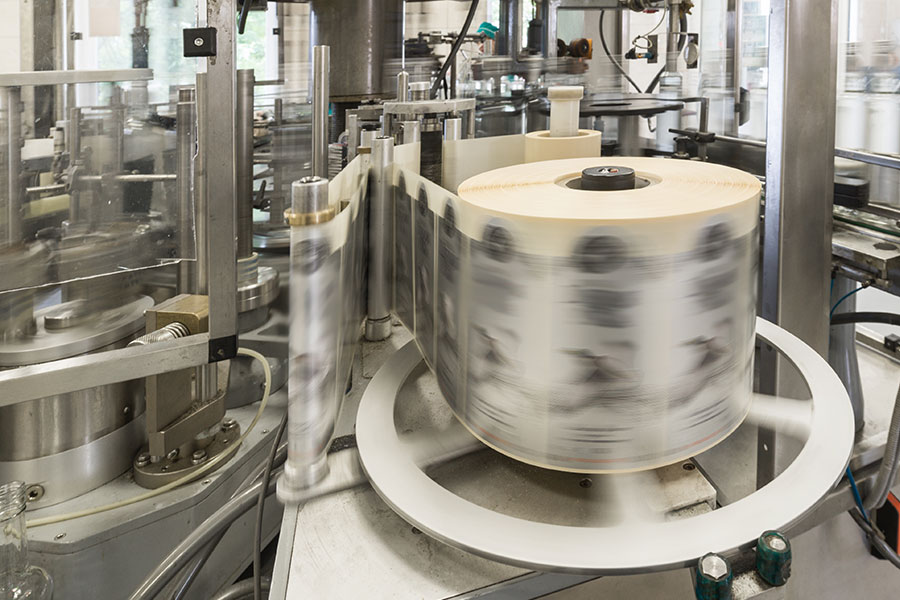 Printing and Packaging Industry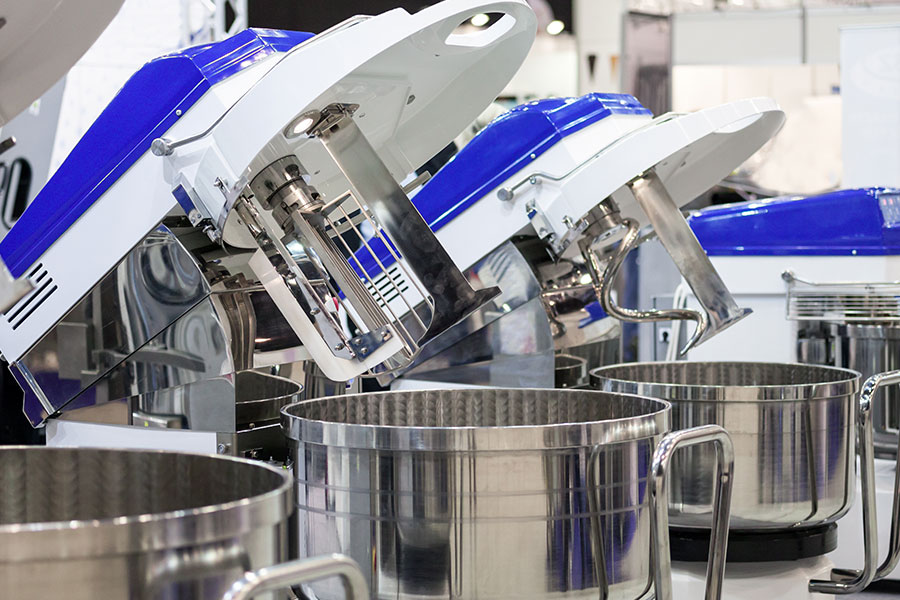 Food, chemical and pharmaceutical industry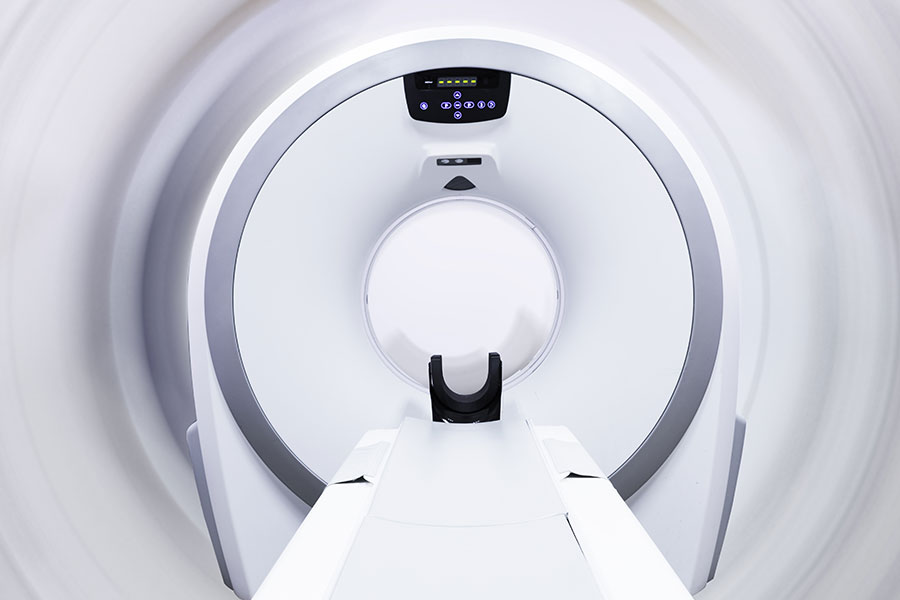 Medical and Laboratory Technology
Machine Tools and Mould Making
Turning, milling, grinding and eroding machines. Cooling of spindles, machine beds and electronics.
Machining centres for lathes, milling and grinding machines with high-speed spindles and revolutions of up to 200,000 rpm are the focus of our cooling solutions for main and counter spindle motors, torque motors, linear drives, machine beds, electrical control cabinets and the workpieces to be machined.
Water, oil, emulsions, and other coolants are used as cooling agents.
DELTATHERM® manufactures standard and system-specific cooling units and system solutions for a wide range of requirements. For high precision, temperature stability and continuous operation in process cooling.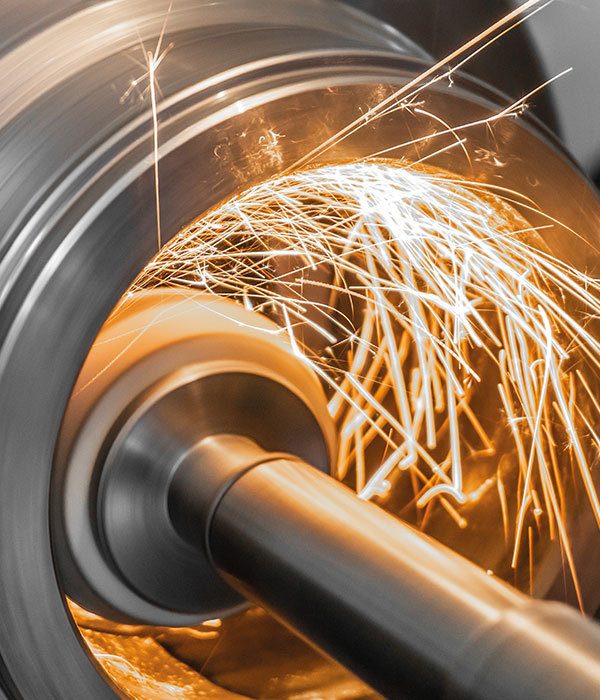 Special requirements for the cooling systems
Extreme temperature stability of ±0.1 K
Tracking of the cold-carrier temperature as a function of the machine bed or ambient temperature
Flow monitoring for spindle protection
DC control voltage
Direct or indirect cooling of the dielectric
Extreme ambient conditions such as oily air and temperatures up to +50 °C
Continuous operation, 24 hours a day, 365 days a year
For a consultation or quote, feel free to send us your inquiry.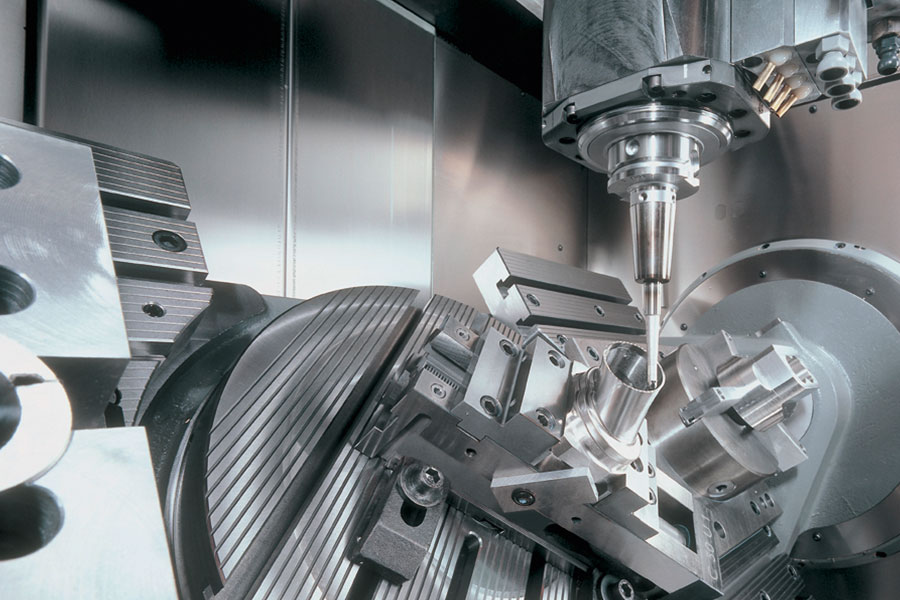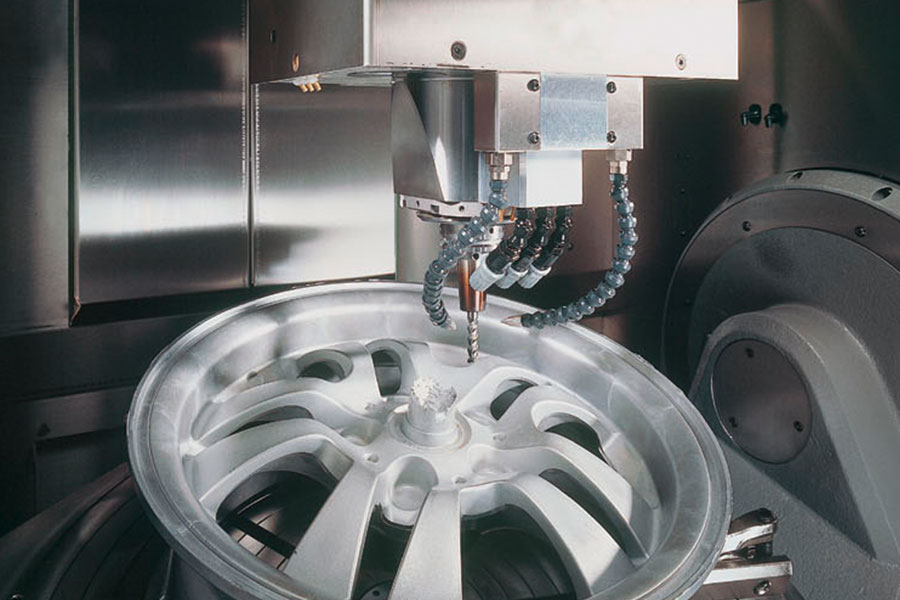 Coolant Filtration – Filtration Technology
Cooling of cooling lubricants
Turning, drilling, milling, cutting and grinding – steel and stainless steel, aluminium and grey cast iron, non-ferrous metals and silicon as well as graphite and various plastics – machine tools process everything that is put in front of them.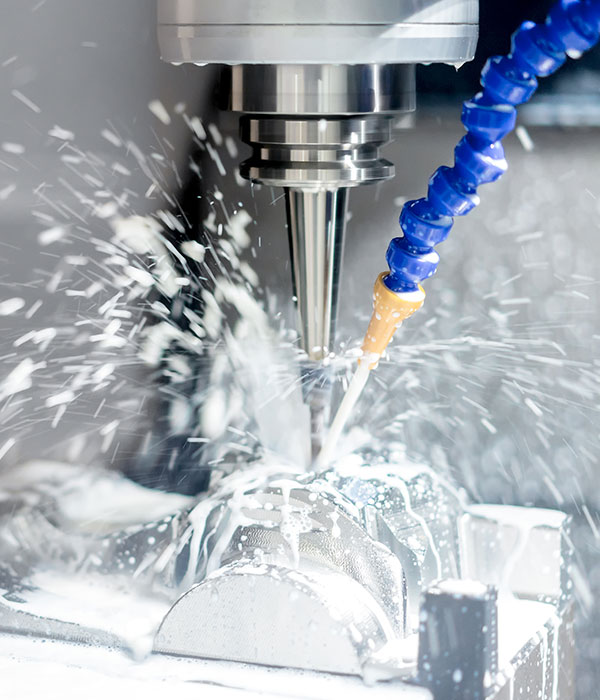 Nearly every type of metal cutting requires cooling lubricants which are contaminated by chips and dust.
The emulsions and oils in coolant filtration systems are always kept at a precise temperature and cooled with our immersion coolers or industrial continuous-flow coolers.
Do you have any questions or need personal advice?
Feel free to contact us via our inquiry form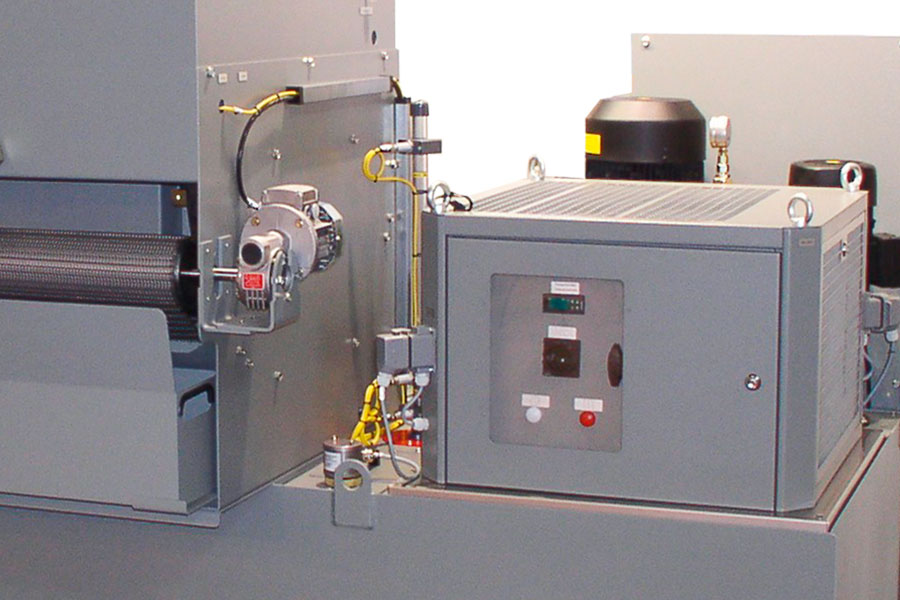 Integrated immersion cooler in milling machine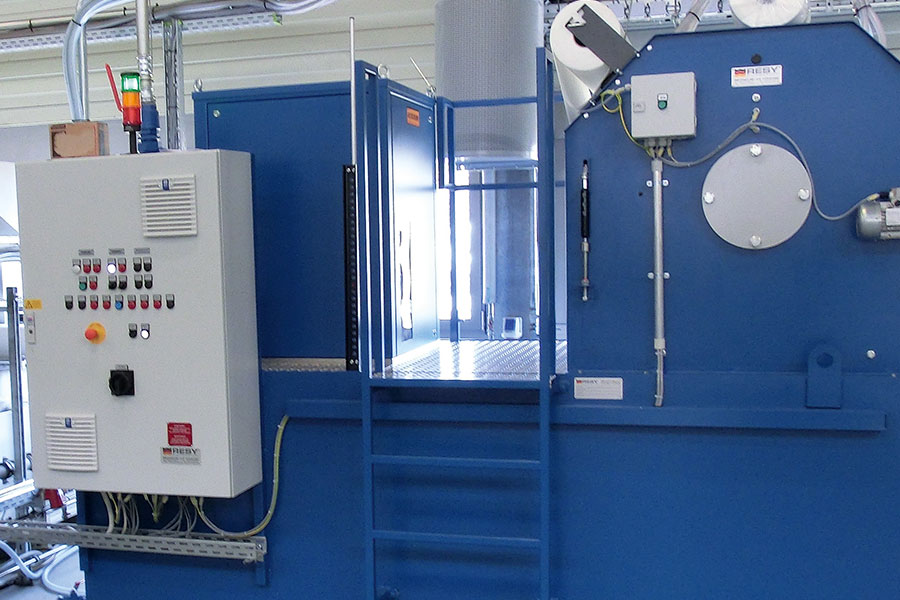 Immersion cooler for oil cooling during grinding operations
Welding and Cutting Technology
Cooling of electrodes and welding transformers
DELTATHERM® industrial coolers find numerous applications in welding and cutting plants. Constant cold water is required for MIG/MAG welding, plasma cutting and of course resistance welding.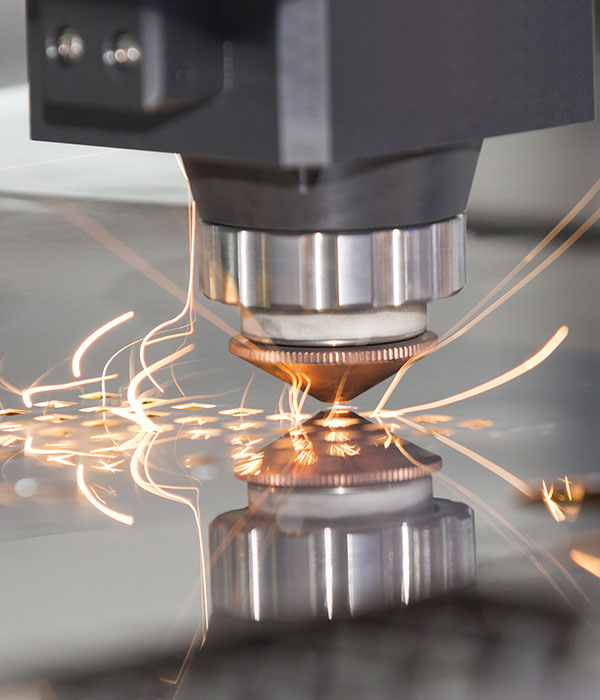 In this case, the water outlet temperatures from the cooling unit in the
Temperature range from approx. +15 °C to +30 °C.
In MIG/MAG welding, the welding electrodes are cooled to ensure a longer service life of the extremely hot electrodes caused by the arc.
In resistance welding (spot welding, projection welding, seam welding, etc.), both the electrodes and the welding transformers require cooling.
We will be pleased to advise you on your particular application and are looking forward to your inquiry.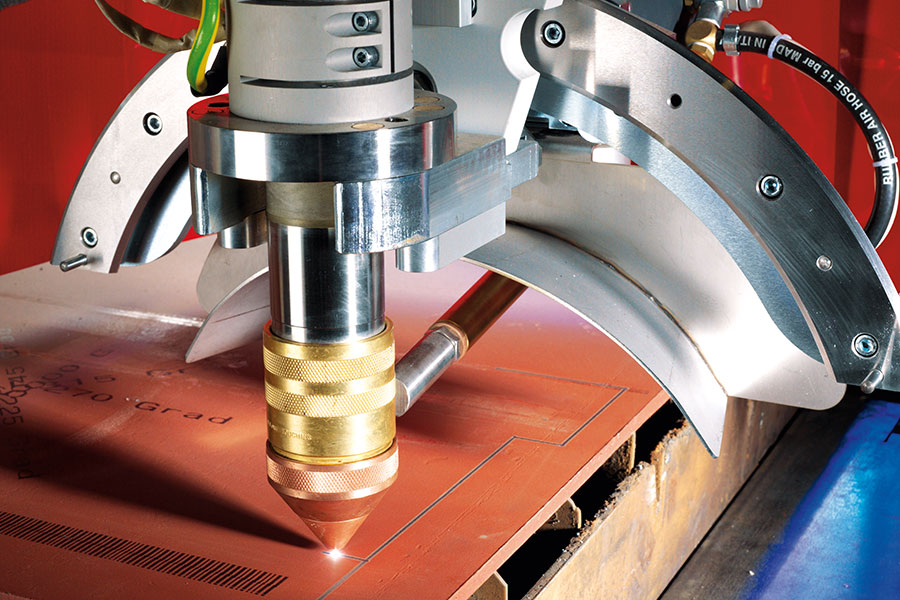 Plasma cutting of steel plates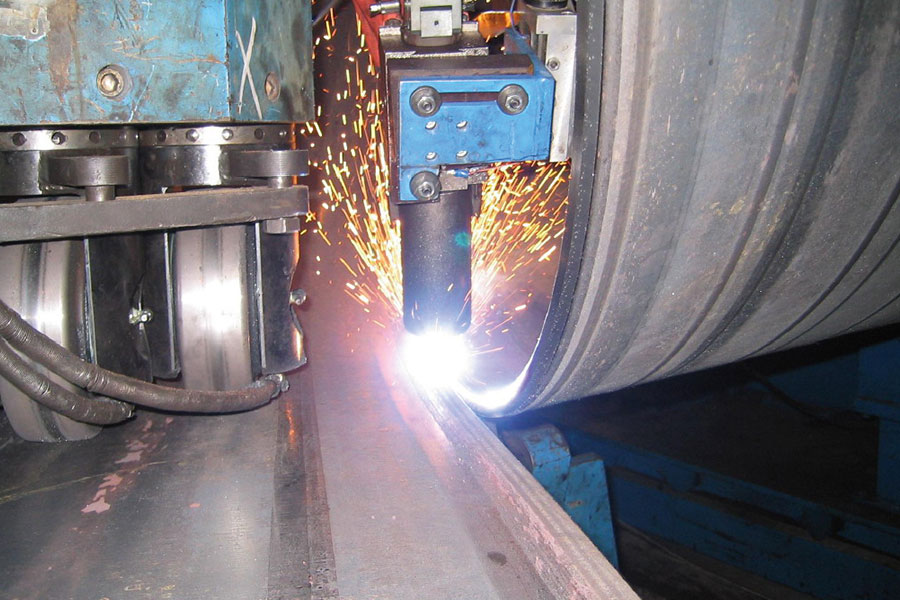 Plasma cutting for the finest processing of sheet metal
Laser Technology
Process cooling of lasers, optics and electronics
In the field of laser technology, DELTATHERM® covers a wide range of applications as one of the leading system manufacturers of cooling systems. We offer refrigeration solutions for laser cutting and welding, laser coating and marking, laser beam hardening as well as brazing, spot welding and roll seam welding by laser.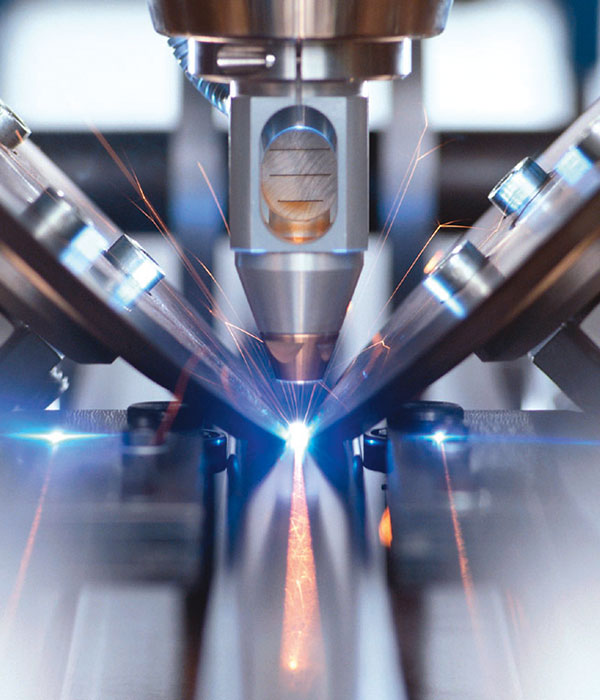 Controlled laser cooling with DELTATHERM® industrial cooling systems in 19″ rack housings / rack chillers or as compact auxiliary coolers. Also suitable for DI water. Temperature stability of < +/- 0.1K.
What has to be cooled in a laser system?
In a laser system, for example, the converter, control cabinets, beam source, beam guidance and, in the case of diode lasers, the laser diode must be cooled directly.
For CO2 lasers, the predominant required temperature constancy of the cooling water is <=±1 K, while for diode lasers even a temperature constancy of <±0.5 K is required and the temperatures at the exit of the water from the cooling unit are in the range of approx. +15 °C to +30 °C.
The main focus of such systems is on water quality. The extremely small cooling ducts in the laser require the purest water possible. In order to exclude problems with the conductivity of the water, the cooling systems are often operated with deionised water (DI water) and desalination cartridge, which of course places extreme demands on the choice of materials (stainless steel and special plastics).
With some special cooling systems for lasers, it happens that, for example, the control cabinet requires a lower temperature for cooling than the optics circuit.
Here, too, we rely on our expertise to offer our customers tailor-made solutions.
We welcome your inquiry.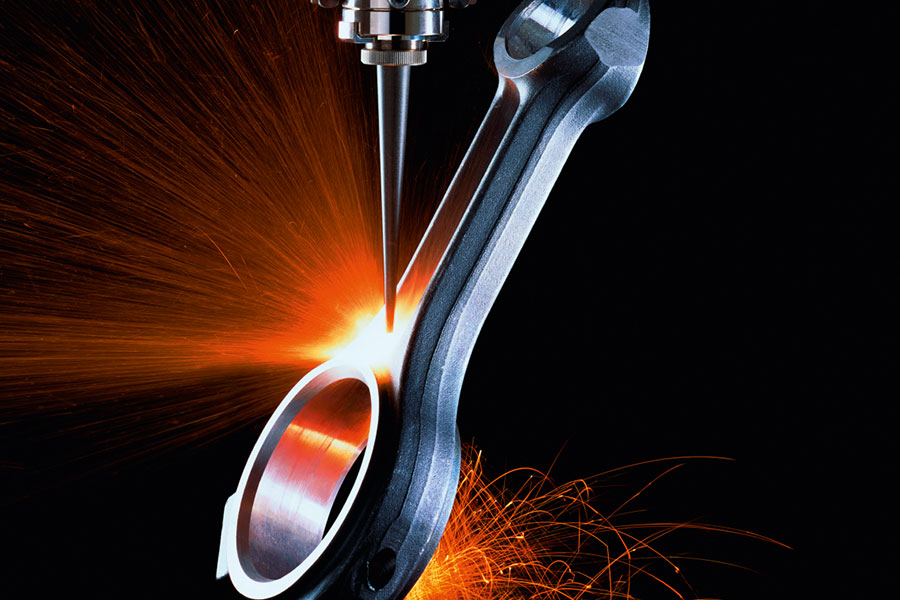 Automotive Industry
Process cooling of the most diverse processing stages
In automotive production, a wide variety of systems and machines in the individual processing stages require reliable process cooling. Some of the applications of DELTATHERM® industrial coolers include: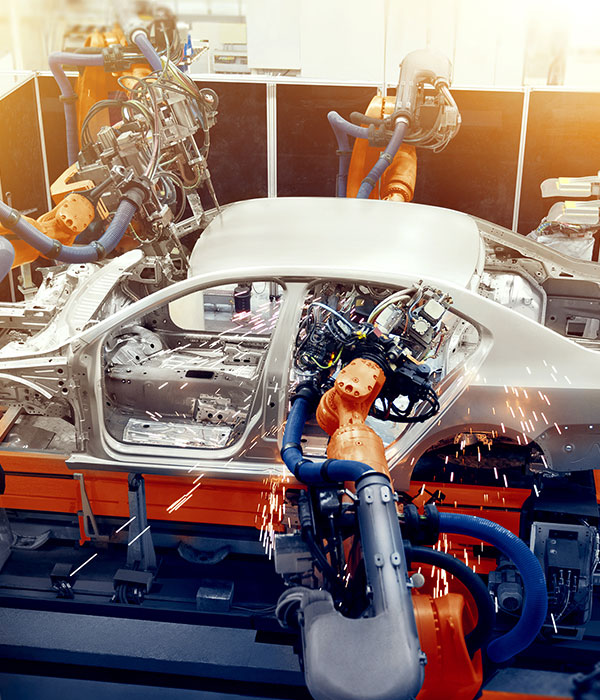 The cooling of welding and cutting processes, cooling in laser and sheet metal processing, paint bath cooling and process cooling of machine tools.
Furthermore, the hydraulic cooling of the presses, the cooling during the cooling lubricant preparation or the cooling of circulating air for drying purposes and much more.
We adapt our cooling solutions to the respective requirements.
Feel free to send us your inquiry.
Plastics Industry
Cooling and temperature control of injection moulding and blow moulding machines, extruders and other plastics processing machines
Our industrial coolers, refrigeration systems or temperature control systems are used for mould cooling and hydraulic cooling.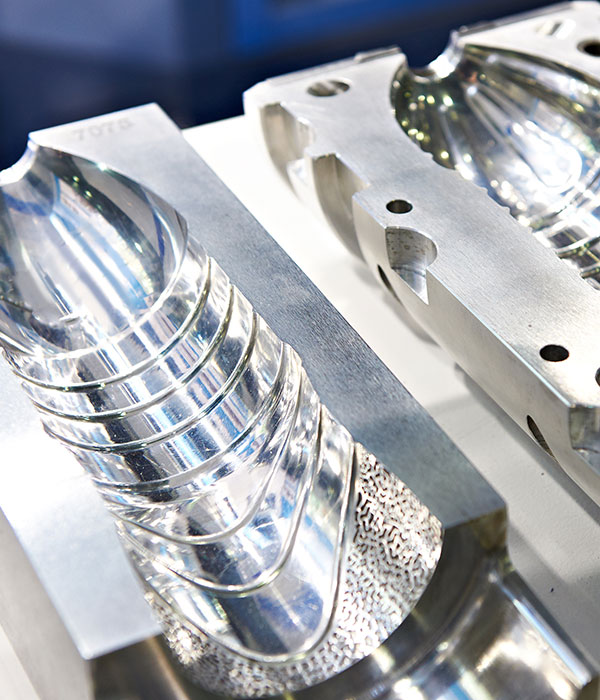 The liquefied plastic is fed via an extruder screw into the mould and remains inside until solidification.
For a continuous demoulding process, the mould, which heats up considerably as a result of the plastic being introduced, is continuously tempered. Our high-performance temperature control units, cooling units and cooling aggregates are characterised by short cycle times, a stable demoulding process and high process reliability.
The hydraulics required to open and close the mould must be kept at oil temperatures < +60 °C, which is achieved with the aid of an active cooler (compression refrigeration system) or a passive cooler (air cooler or cooling tower). Extruder cooling: During the extrusion of pipes, cables, profiles or rubber, the plastic continuous strand of plastic or rubber is cooled with the aid of a downstream water bath.
This water bath is kept at as constant a temperature as possible by means of closed-circuit cooling, whereby very high cooling capacities are often required at water temperatures of approx. +8 °C to +30 °C due to high material throughputs.
The use of DELTATHERM® cooling units reduces the operating costs of production, as no fresh water is required for cooling. The continuous, closed-loop water circuit also prevents scaling of the cooling lines in the machine and the extruders.

We will be happy to advise you on your particular application and look forward to your  inquiry.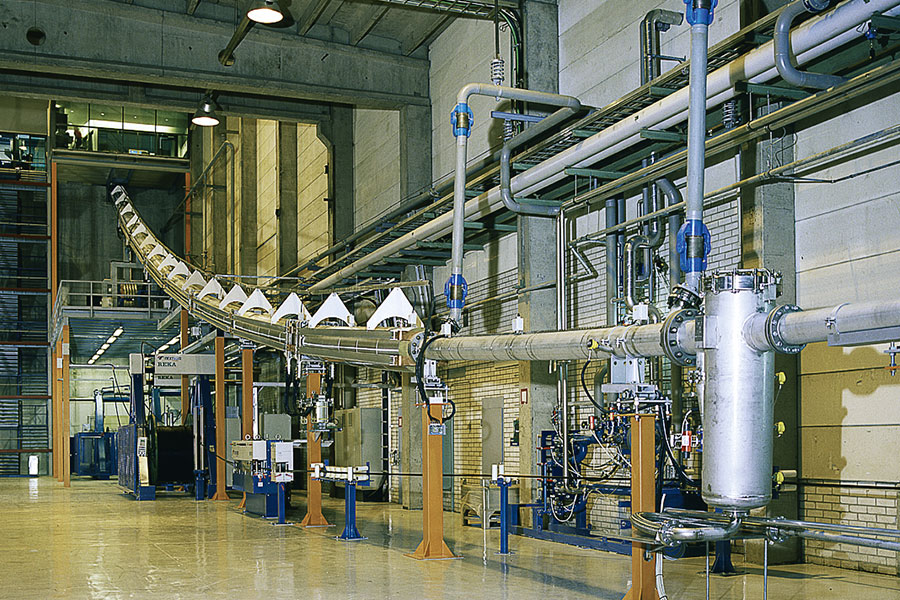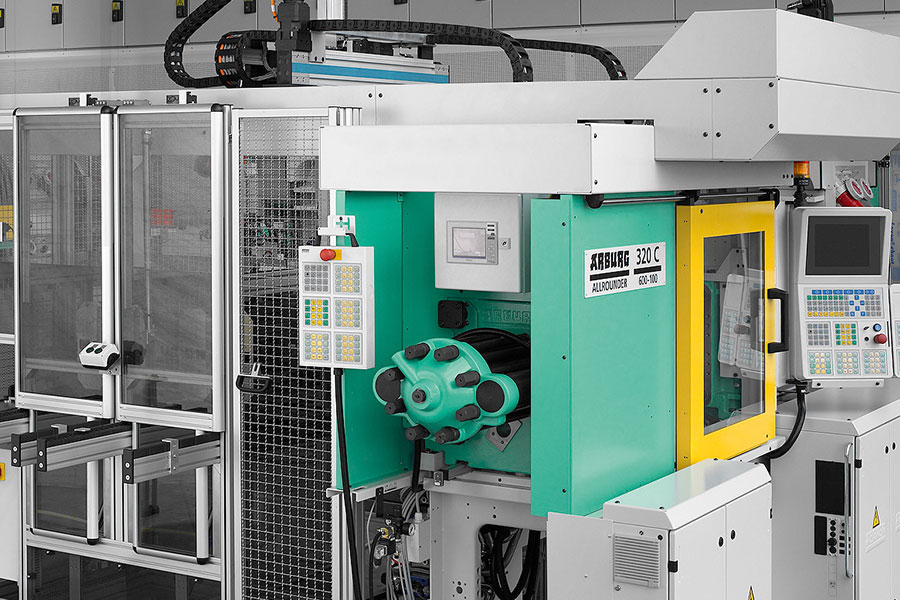 plastic injection moulding machine
Printing and Packaging Industry
Cooling and temperature control of rollers, spindles, drives
There are many different areas in the printing and packaging industry where reliable cooling or temperature control is required. DELTATHERM® industrial coolers, refrigeration systems or temperature control systems are used among other things for cooling and/or heating of: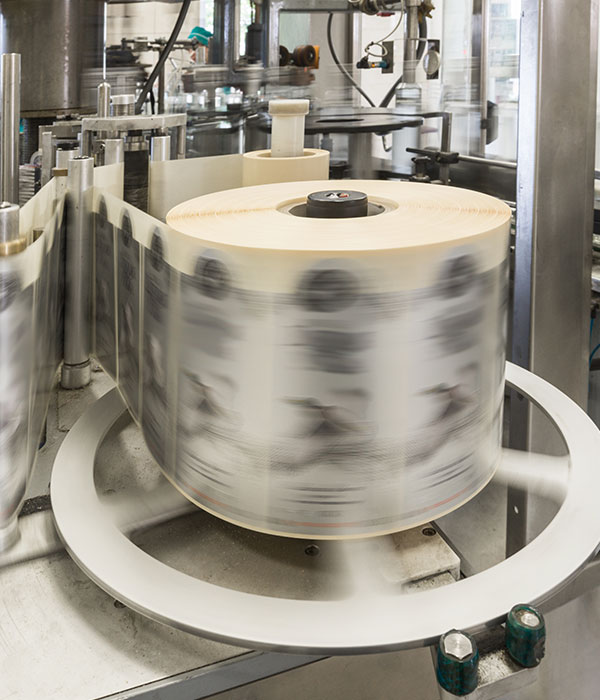 UV lamps for labelling printing machines
Pressure rollers
Spindles and drives
Blister machines
Plastic blowing machines (PET bottles)
Film sealing machines
 etc.
We will be happy to help you find the cooling or temperature control solution that is right for you and look forward to your inquiry.
Food, chemical and pharmaceutical industry
Temperature control of stirrers, mixing vessels and heat exchangers
The requirements for temperature control consistency, flexibility, automation and environmental compatibility are constantly increasing.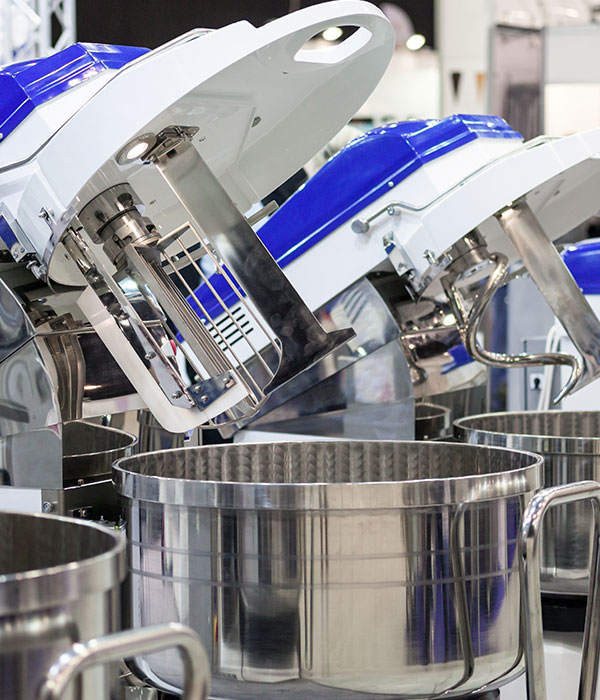 In order to achieve reproducible results for our customers in the context of quality assurance, we respond very flexibly to individual requirements with our modern heating-cooling modules.
DELTATHERM® impresses with its many years of experience
and a high vertical range of manufacture for standard as well as special machines.
We offer optimal solutions from -80 °C to +300 °C.
For a personal consultation or a specific offer, we look forward to your inquiry.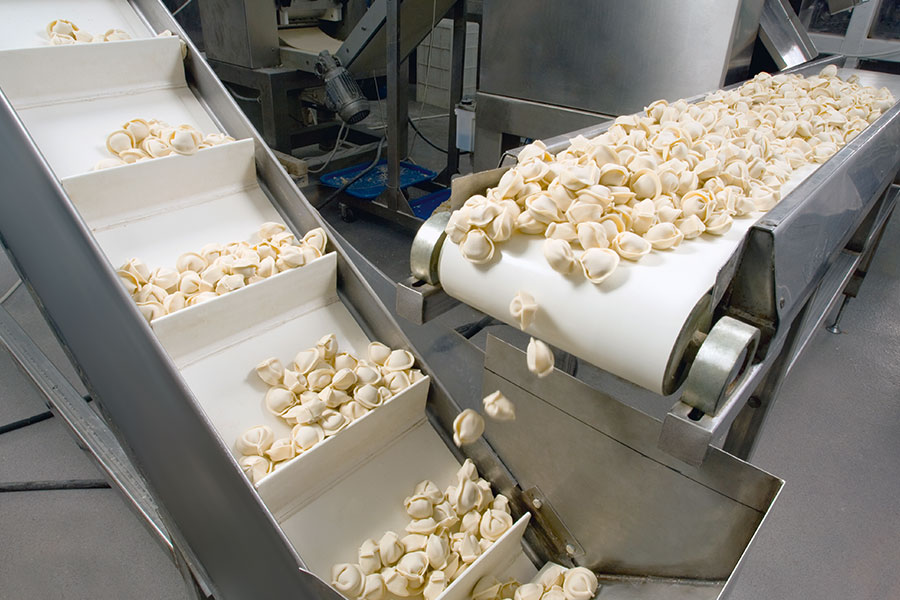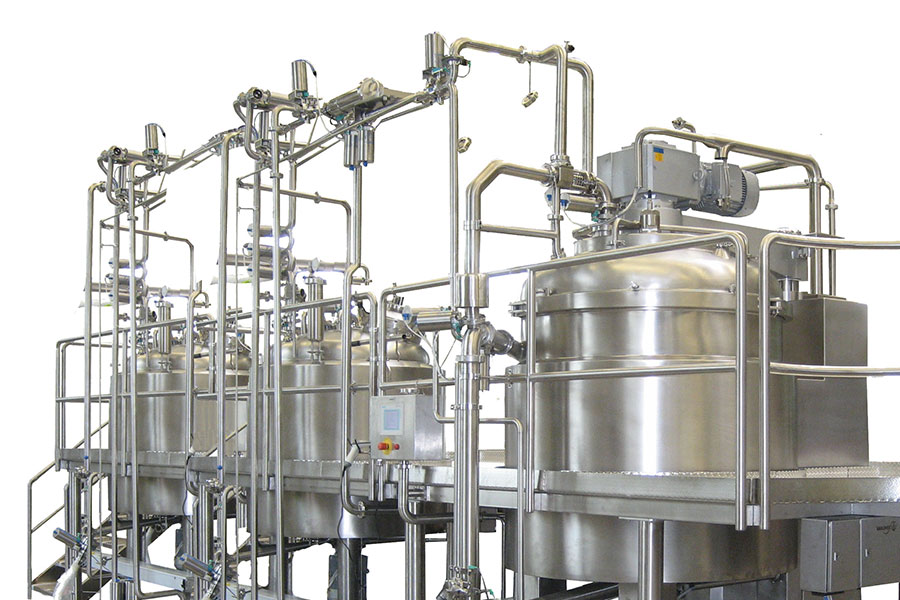 Double wall container for chemicals, cosmetics
Medical and Laboratory Technology
Cooling of sensitive equipment, MRT, CT, RX, magnetic coils
The wide range of medical applications and laboratory-related processes require individual cooling and temperature control solutions. DELTATHERM® supplies complete solutions tailored to the respective application, taking into account energy and environmental aspects.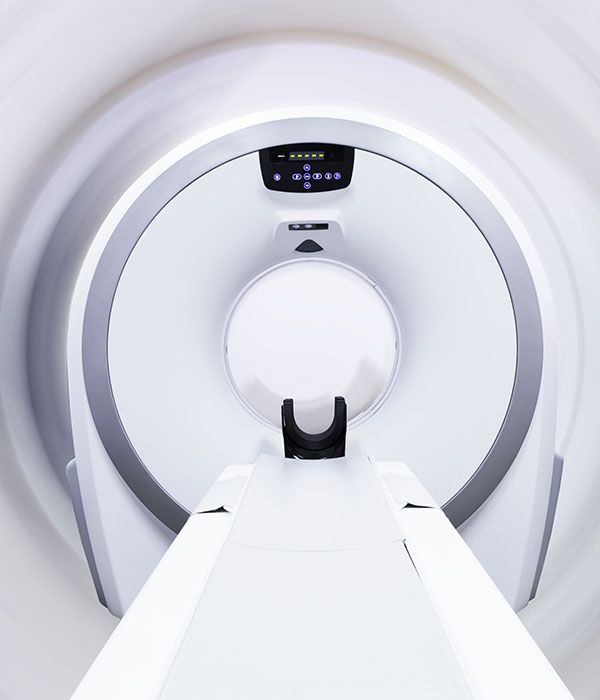 We design an application-specific solution
according to medium, local conditions and the respective customer requirement.
The use of high-quality components and redundant systems, either 100% redundant as a complete system or partially redundant, e.g. with double pumps, ensures safe and reliable cooling.
For a personal consultation or a quotation, please get in touch with us via our contact form.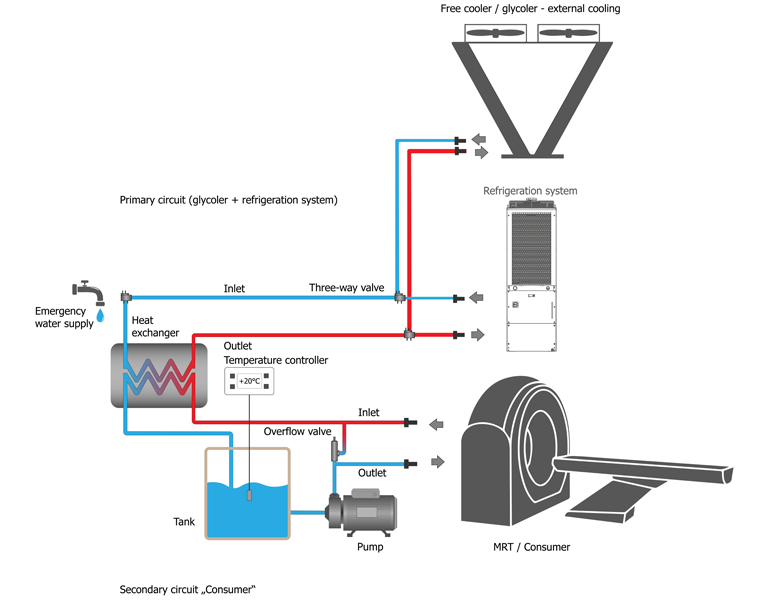 System solution
Example
Cooling of an MRI application.
Chiller with supplementary free cooler (glycoler) and intermediate system separation via heat exchanger.
The technical design is made according to the medium, local conditions and the respective customer requirements.
Simply contact us. We will be happy to advise you.
Learn more – make your inquiry here
Quick contact
E-Mail: info@deltatherm.de
E-Mail: service@deltatherm.de
Phone: 0049 2245 6107 0
Here you can find us
Gewerbegebiet Bövingen 122
53804 Much, Germany
You can reach us from
Monday to Thursday
from 7:30 a.m. – 4:30 p.m.
Fridays
from 7:30 a.m. – 3:30 p.m.